KriaaNet was recently awarded by the Department of the Air Force (DAF) for modernizing its communication infrastructure by implementing and transitioning from Time Division Multiplexing (TDM) to Voice over Internet Protocol (VOIP).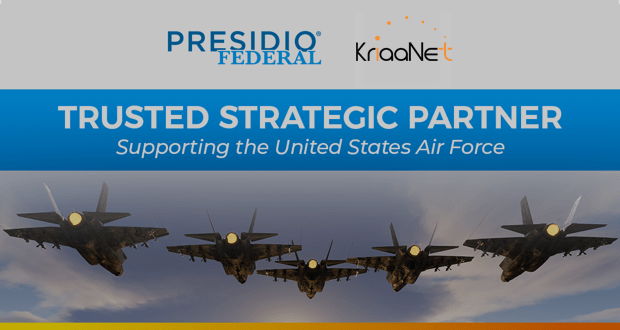 KriaaNet and our teammate Presidio Federal are pleased to announce that KriaaNet has been awarded a Prime contract to provide unified communications solutions to The United States Air Force. KriaaNet Inc is an 8(a), women-owned, and HUBZone small business with a proven track record supporting federal customers for decades now. We look forward to continuing to serve as a trusted strategic partner to the United States Department of Defense – in the air, space, and cyberspace – and ensuring they experience mission success!
MORE ABOUT OUR KEY SERVICES?