KriaaNet, Inc., a woman-owned 8(a) and Hub Zone Economic Disadvantaged, Facility cleared (Secret) Small Business, is a strategic IT Company specializing in infrastructure consultation & implementation. Since our inception in 2007, our experiences extend through all aspects of system design, implementation and maintenance of enterprise IT services.
KriaaNet's highly capable Engineering Team have deep experience in delivering project based turnkey IT services to our US Public sector and Fortune 500 commercial customers to achieve ROI.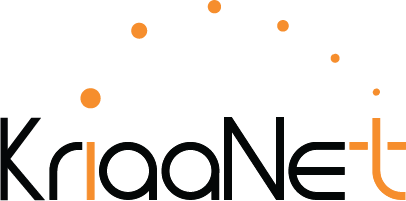 Our range of products and services include:
KriaaNet is a proven Federal partner and Prime contractor with the management experience and technical capabilities to design, deliver and maintain complex IT systems. It has an exemplary track record of successful technical and program service delivery following our ISO 9001:2015 certification. Our range of products and services includes IT infrastructure design and support, IT hardware and software sales, Datacenter and Cloud consulting, Cyber Security Policy implementation, risk management, RMF accreditation, helpdesk, IT staffing, training development, and delivery and project management. We offer Best-value added business consulting, technical strategy, and IT capital planning support to aid and augment Technology modernization efforts.