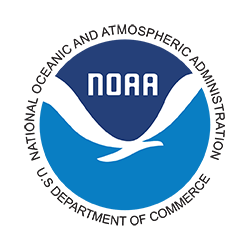 The National Ocean and Atmospheric Administration (NOAA) Mission Information Technology Services (NMITS) is a small business set-aside Blanket Purchase Agreement (BPA) contract vehicle with five base years and a five-year option period.
BASE AWARD FOR NMITS (NOAA MISSION IT SERVICES) MAS BPA(S)
The NOAA, Acquisitions, and Grants Office (AGO) has established Multiple-Award Blanket Purchase Agreements (BPAs) against the General Services Administration (GSA) Information Technology (IT) Schedule 70 contract for NOAA Mission Information Technology Services (NMITS).
The NMITS contract will provide NOAA-wide coverage for IT Core
Management Components and Service Areas as well as Cross-cutting
services that support the government through system design, development,
fielding and sustainment of global NOAA IT needs vital to the oceanic and
atmospheric observing needs of the United States (US).
NoAA NMITS BPA Contract GS35F326DA1305M421ANAAA0087 was awarded to
Kriaanet Inc. on Nov 20, 2020. The NAICS Category for the award is 541519 – Other Computer-Related Services.