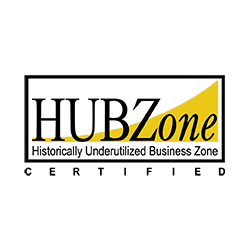 The Historically Underutilized Business Zones (HUBZone) program, created by the Small Business Administration (SBA), helps small businesses in urban and rural communities gain preferential access to federal procurement opportunities. These preferences go to small businesses that obtain HUBZone certification in part by employing staff who live in a HUBZone. The company must also maintain a "principal office" in one of these specially designated areas.
This program is designed to stimulate economic growth by providing job opportunities for both HUBZone communities and residents. HUBZone program benefits are included in the Federal Acquisition Regulation (FAR) that helps agencies obtain our services and meet their small business contracting goals. There are three types of HUBZone contracts available for use with this program.
Competitive HUBZone contracts can be awarded if the contracting officer has a reasonable expectation that at least two qualified HUBZone small business concerns (SBCs) will submit offers and that the contract will be awarded at a fair market price.
Full and open competitive contracts can be awarded with a price evaluation preference. The offer of the HUBZone small business must not be 10 percent higher than the offer of a non-small business.
Please contact us directly at 703-726-8035 with questions about how to do business with KriaaNet Inc within the HUBZone program.